Post menopausal - want to start strength/resistance training to reduce muscle loss, need advice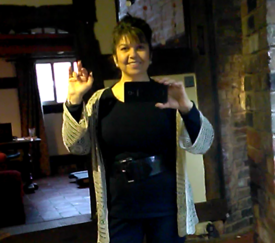 I know I have to start some sort of strength/resistance training to avoid losing muscle mass (I'm 5 years post menopause and on estrogen-stripping medication).
I've had lots of good advice telling me this, but I really don't know where to start. It's not something I'm looking forward to doing particularly, so I don't want to start with more than I need to.
I'd like to know if resistance bands or dumb/bar bells are better, how heavy the bar bells should be, what areas should I be exercising etc.
People have said to Google YouTube vids and I'm happy to do this, but frankly I'm clueless. I don't know what's good/bad, suitable for my particular needs etc when it comes to videos. Can anyone recommend specific videos for a post-menopausal starter (preferably with a link), please, so I at least know I'm not going for the wrong thing.
Ta very much
Replies
Categories
1.4M

Health, Wellness and Goals

98.7K

Social Corner

2.6K

MyFitnessPal Information