Beginning Running Advice Wanted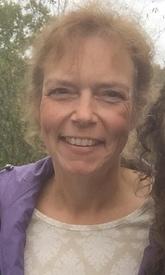 I just lost 125 lbs and am transitioning to maintenance. I'm 50. I had never run a day in my life, but I have been going to the gym for about 7 months now--elliptical and strength training (thank you MFP friends!) So some local friends challenged me to run a 5K with them sometime in the future.
I did look up the C25k info everyone here talks about first. But that just looks so fussy to me-- a lot of stuff to remember. So I just hopped on the treadmill and ran (slowly). It's been about three weeks now--doing it twice a week (with elliptical every day in between). I can run 1.5 miles continuously (in about 18 min) but I'm dying by the end. I realized I was sort of applying the weight training idea of lifting till failure, and maybe that's not a good idea. I would like to enjoy this, but knowing that I will always be ending in serious discomfort is not making me look forward to it. Am I approaching it wrong? Should I just run a mile and enjoy it for a few weeks, then suddenly find I can increase it by some increment (quarter or half mile more) and it will come more easily? ...ya know, avoid the heaving breath, screaming legs part altogether? Or is that just part of the process and I should shut up and take it!
Replies
Categories
1.4M

Health, Wellness and Goals

98.7K

Social Corner

2.6K

MyFitnessPal Information