Where to go from here? Muscle maintenance.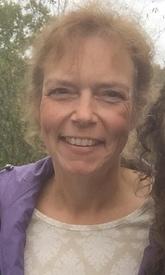 Quick history: I'm female, 50, 5'8", and lost 132 lbs over the last 2 years (300 to 168). I started weight training 10 months ago and have been in a caloric deficit the whole time (~1200/day). I'm just now starting to transition to maintenance (~1450 x 1 month) as I get through the last 5 lbs very slowly. I'm guessing maintenance will be ~1800 cal.
I work out at least 6 days/week. Long cardio (30 min) 2x, HIIT cardio 1-2x, and just a warm-up cardio (10 min) 3x. For strength training, I rotate around the muscle groups every day, doing each about once a week--legs/shoulders, chest/triceps, back/biceps, and abs twice. I lift as heavy as I can to just barely make 3x10 reps for about 4 exercises on each body part. I use dumbbells, cables, and a few machines for my legs.
My concern is that my arms and shoulders are as 'muscle-y' looking as I want them to get. I don't mind getting stronger, but don't want them any larger. I didn't actually expect to build muscle on such a deficit, but it appears I did--my upper body was especially weak to start with (shoulders the worst). But now that I'm increasing calories--won't this get even more pronounced? I attached a pic--I know this is all a personal preference aesthetic thing, but I'm where I want to be. Please ignore batwings--I am 50--yuck! :-)
I actually spend more time and effort on my legs (lots of squats) and abs, but there is still a layer of subcutaneous fat hiding whatever muscle development is there. My upper body lost the weight first and actually got to bones (ribs, collarbones) the fastest. People are telling me now to stop losing, I look too skinny--but it's just that upper body boniness showing, as I secretly tuck my tummy and thigh excess into my clothes. So maybe this plays into the aesthetic of how my arms look.
Anyway, where do I go from here? I really enjoy the weights, but want to modify so as not to add any bulk. But I don't know if I should change amount of weight lifted, # of reps, type of lifting, etc...
Before and after overall from a few pounds ago:
Replies
Categories
1.4M

Health, Wellness and Goals

98.7K

Social Corner

2.6K

MyFitnessPal Information