Planet Fitness-Red Light Booth-Before/After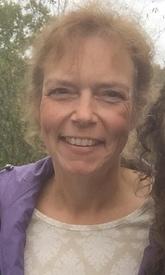 This is a different sort of before and after picture than what you normally see on MFP. There is a lot of skepticism about the red light booth at Planet Fitness so I thought I would show my results.
I had an accident on Memorial Day (involving low blood pressure, unconsciousness, my face and a pile of rocks). I had read about the claims of the Total Body Enhancement booth in speeding the recovery of wounds. So I decided to give it a try. PF was THE only place I went in public for a few days because I looked so bad! So here is one week of progress that involved 4 trips to the red light booth. I am pleased with the speed at which my face has healed.
Day 1--day of impact
Day 2--swelling at its worst, first time with red light
Day 9--today
It did not seem to speed up the recovery of bruising (elsewhere on my body) or make any difference with the hole inside my cheek where my tooth went through. But everything on the surface healed quickly. I really just have a bit of road rash left (looks like dirt).
Replies
Categories
1.4M

Health, Wellness and Goals

98.7K

Social Corner

2.6K

MyFitnessPal Information
Do you Love MyFitnessPal? Have you crushed a goal or improved your life through better nutrition using MyFitnessPal?
Share your success and inspire others. Leave us a review on
Apple
Or
Google Play
stores!