Tear in calf muscle?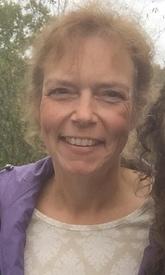 Tonight while I was running (very slowly-5 mph) on a treadmill at a slight incline, around the 1.8 mile mark, I felt a huge pop in my lower calf. I limped home from the gym, took ibuprofen, and parked myself on a recliner with an ice pack on it. I plan to go to a walk-in orthopedic clinic in the morning. I'm guessing it is a muscle strain or tear, but since I can bear some weight on it, I'm thinking it isn't ruptured.

I was looking for advice or insight on how this happens. I've only been running for about 5 months, but I do it slowly and only once or twice a week. The other days I'm on the elliptical and do strength training (including calf extensions). I would have thought that my calves should be strong by now. The max I've ever run is 3.6 miles, but I usually do about 2.
Replies
Categories
1.4M

Health, Wellness and Goals

98.7K

Social Corner

2.6K

MyFitnessPal Information