Doing strength training barefoot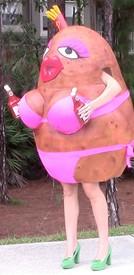 What is your opinion on doing strength training barefoot?


Backstory:
I have been exercising actively for the past 8-9 months. For cardio I have been primarily doing Zumba and Body Step, and for strength training I have done circuit type exercises and as of June I have started a Body Pump class. Somewhere in March I began experiencing knee pain (sometimes ankle pain too) after my training sessions which became worse over time. From late July to mid August I took a break to allow my knees to recover, but as soon as I restarted again I could feel that the pain would come back. About two weeks ago I was doing a Body Pump class and because the room was stuffy I followed the example of another person and took my shoes off during the training. I was amazed to see that not only did I feel no pain at all from the training, but I also executed the exercises much better and with less effort. As of then I have been as an experiment doing every strength exercise barefoot and still kept my shoes while doing cardio. Any pain that used to bother me is suddenly gone and I am making faster progress with my training, which leads me to a thought that I have been using some absolutely terrible shoes, because of which I have been probably doing the exercises all wrong. But hey, they were cheap.

At this point I am fine with this footwear arrangement (will get some sort of training socks out of hygiene concerns), however on two occasions I have had people beg me not to do it. The first is a friend who believes that this is a drastic change which should not be done before a doctor is seen. The second is my own mother who thinks that it's dangerous for the ankles, and her most emphasized argument is that if instructors at the gym are not doing it, then I shouldn't as well.

So I am curios what is your opinion about it? How do you feel about doing barefoot strength training?


I should probably mention that I am female, age 23, 162 cm tall, 53-54 kg, with a bit of muscle mass and no perceived or diagnosed problems with any part of my legs.
Replies
Categories
1.4M

Health, Wellness and Goals

98.8K

Social Corner

2.8K

MyFitnessPal Information