Your friends aren't going to do this for you.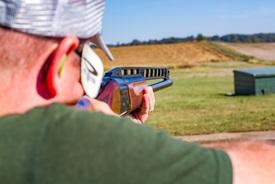 I hope no one is too offended by this post, because it's actually meant to encourage and motivate. That's my disclaimer.

I've noticed there's a lot of people looking for friends for accountability and motivation on here. I'd like to take a moment and bluntly say if you need people on the internet to keep you accountable to your eating plan, then you're already in trouble and you're not going to make it. We change our lives when we get fed up enough and we simply say "that's it, I've had it! I'm not living like this anymore!" I'm sorry but you can have ten thousand friends on here watching your food log but you can fool all of them with the stroke of a keyboard. This whole thing is like many other things in life that people struggle with, it's 80% behavior and 20% knowledge of what to do. Stop spending your time trying to network yourself into behaving with other people who are probably going to fake their food log too and get to work on your life. You don't need me to watch your food log, watch it yourself! Take the time to learn the proper way to do this and then get with it. This is a marathon, not a sprint. If you absolutely need someone to hold you accountable then pick someone in your life that will be honest enough to hurt your feelings if you need them to, a person behind a screen name isn't going to do that for you. The needle will move when you take responsibility for yourself and begin making good decisions every day. Get after it, you can do this!
Replies
Categories
1.4M

Health, Wellness and Goals

98.8K

Social Corner

2.8K

MyFitnessPal Information