Circumferential Abdominoplasty (Tummy Tuck plus Butt/Thigh Lift) pics before & after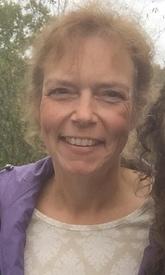 I wanted to share what feels like my final hurdle in this LONG journey. I lost 130 lbs in 2.5 years. I maintained for about 9 months, then went ahead with the cosmetic surgery to solve the "drippy candle" effect of the loose skin.
First some background:
Age 51
5'8"
SW 302
FW 170
My before and after pics BEFORE surgery:
I look okay with my clothes on, but had very saggy skin underneath. I was actually bothered more by my butt than my stomach. When I would run, it felt like water balloons slapping against my back side. Just gross. That is why I chose the circumferential (goes all the way around) abdominoplasty, instead of the standard tummy tuck that is just in the front. You can understand what they do if you imagine pulling the skin down in the front, like a sweater, and pulling the skin up in the back, like pants. Then trimming off the overlap and sewing it all back together again. The surgery took 5 hours.
I declined the muscle tightening that is typical with tummy tucks. The dr. said my abs were in good shape and recovery is shorter if you don't mess with them.
I had the surgery Jan 31, so I am 18 days post-op. The doctor said I am healing well. I've been back to the gym since my drains were removed at one week. I'm pretty much doing everything again (cardio, strength) except no ab exercises and no running.
There is still some swelling at the incision line. Because it is only 2.5 weeks post-op, the incision is still raw looking in the following pics. It is supposed to fade to clear in about a year. I'm really pleased with the results! I like my new belly button, too.
I'm wearing the same pants before and after for comparison.
If you are considering the surgery yourself and want more info--feel free to message me. I can also direct you to pics that show all of the incision.
Replies
Categories
1.4M

Health, Wellness and Goals

98.7K

Social Corner

2.6K

MyFitnessPal Information
Do you Love MyFitnessPal? Have you crushed a goal or improved your life through better nutrition using MyFitnessPal?
Share your success and inspire others. Leave us a review on
Apple
Or
Google Play
stores!