Healthy bolognaise sauce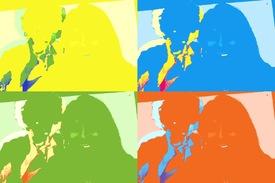 Hi all - this is an oldie but a goodie I wanted to share. So healthy too. I am currently living in China and limited in the old food options that I had access to at home - this has been a blessing and a curse! I'm now committing to the blessing side and trying to make my own food using fresh ingredients - in this instance making my own pasta sauce instead of pouring it on. This will make a batch big enough to feed a family of 4 two times (8 portions) if you serve with steamed vegetables (I use brocolli and cauliflower). I find it very filling

Boil 500g pasta to al dente - include a few drops of olive oil so it doesn't stick

In a large wok or deep sided sauce pan brown 500g lean beef with a dash of olive oil and 1/2 a glass of red wine. Add chopped garlic to taste (I use a whole bulb!). Dice finely 2 or 3 large carrots and 2 large red capsicums and add these in. Stir over gentle heat until carrots are just soft enough to stick a fork in. Then add at least 10 finely chopped tomatoes - this seems like a lot but these, the carrots and the capsicum really work to keep the calories down and bulk up the dish. Stir over medium heat until the tomatoes are all soft. You can add other herbs such as basil or rosemary to taste - my kids prefer just the garlic. Add 1 or 2 teaspoons of sugar and stir. Cook another minute or so then turn off the head and stir in all the pasta. You may prefer to put the pasta on plates first then add the sauce - I do it all in the one pan just before serving as I keep half the recipe for the next day - it's even better re-heated on the stove top!

Adding a small sprinkle of parmesan cheese won't add too many calories either. About 1600 kilojoules (metric) per serve. You could make this even less if you used zuccini (corgette) instead of pasta.


Replies
Categories
1.4M

Health, Wellness and Goals

98.7K

Social Corner

2.6K

MyFitnessPal Information