Fruit (mangoes in this case) is my undoing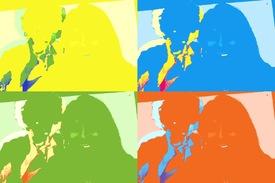 Hi all - I'm just coming off some great successful loss - about 20 lbs over just over 2 months. I feel fantastic and stronger than I have in years.

The thing is, I have another 10 lb to go - and by all accounts this last 10lb is the hardest, so there's that. But, here in China where I am living for now, they have these wonderful, sweet, creamy, juicy mangoes that have barely any seed (it's, like less than 1/4 inch thick) and no stringyness. They are as good as our bowen mangoes at home but about 1/5 the price.

My kids love them but won't eat them off the skin or from the seed. So I've been doing that. But looking into how much I am actually eating, I am getting like about 200g of flesh and juice just by eating around the seeds and from the skin after I take most of it off for my kids (they are small mangoes and they'll eat like 6 or so in one go). I'm sure it's contributed to this last 10lb being so hard to shift!

Sigh! I also love pineapple and it's cheap and easy to get here as well.

Any comments on fruit as candy? What others are also really bad? Banana?

I think strawberries and kiwi are actually pretty economical on sugar and calories?
Replies
Categories
1.4M

Health, Wellness and Goals

98.7K

Social Corner

2.6K

MyFitnessPal Information