2 things I'm struggling with right now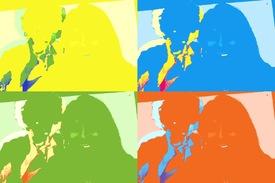 Not so much as a struggle but a realisation of how important it is to go for the foods you want and log them in, making sure you are at your calorie goal, while also making sure you eat enough to keep you satisfied and healthy wrt vitamins etc. Completely unsustainable to deny yourself of foods you love. I've found that I've become 'scared', for want of a better word, of certain foods I used to eat and love. Such as good quality grain bread with butter spread on. Pizza, french fries, mashed potatoes. I'm not afraid of carbs as such, just the density of cals within. Also liquorice. I'm aware that I'm denying myself these, thus risking a big binge on them, but still considering how to add these back into my diet without blowing it. I just don't know how to do it. Nor do I know how to move to maintenance - still 8lbs away.

Second thing is the money it will cost to join a gym. Silly to stress about it really, but I've done this without a gym for so long. I'm happy to pay for the kids' extra curricular activities but for some reason spending money on myself is hard. It of course just means a little less money for movies and other entertainment but that's life, right? I wish I knew why I feel so guilty over this! I think it has to do with the time I would be out of the house and away from the kids if they need me as well.
Replies
Categories
1.4M

Health, Wellness and Goals

98.7K

Social Corner

2.6K

MyFitnessPal Information