This has to be incorrect - low fat veggie and low fat beef bolognaise only 1000kj for 300g?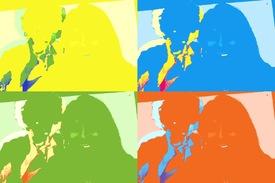 Hope my screenshot worked, if not it contains:
0.40 gram (One dash), Salt
2 teaspoon, Sugar
500 gram, beef
15 medium, Tomato
2 medium, Carrots, raw
50 ml(s), Wine - Table, red
0.33 tsp, Oregano
250 g, Pasta Spirals
100 g, Red (capsicum/peppers)
21 cloves, Garlic, raw
1 tbsp(s), Dried Chilli Flakes
2 tsp, Oil - Olive
in the recipe, which yeilds approx 3315g for the whole batch.
I ate 330 g in my portion and that alone was about 950kj according to mfp - whole batch was about 9950-10000kj.
This sounds way low even though the beef is low fat, I added barely any oil (2 tsp as in recipe) and I loaded it with carrot and peppers (capsicum) and of course the 15 tomatoes.
Could this be right? Did I input the recipe correctly do you think?
Replies
Categories
1.4M

Health, Wellness and Goals

98.7K

Social Corner

2.6K

MyFitnessPal Information