Career moms and ladies - how do you do it?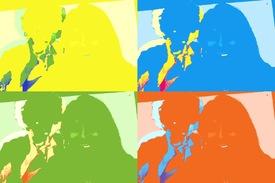 Howdy all - I've been mulling over this post for a little while and I think I have what I wanted to ask straight now. I have a huge inter-country transition coming up in 5 weeks after working in Asia for 2 years. 3 weeks after the move, I return to my full-on, high intensity 'dream job'. I say dream job because I worked so so hard to get it permanently and I'm so grateful to have taken a 2 year sabattical to travel and work overseas. My job here is nothing compared to home - much easier.

My home work are already starting to cc me in on emails - problems basically to be aware of. They don't expect a reply and of course I don't yet but I can feel it starting! I do love my job but it takes so much out of me.

I've used this time away to work on my self and I have lost about 9-10kg and I am so pleased. I eat better than I ever have and feel great physically. I work out a lot and this will not be sustainable in my new/old position (I swim at lunchtimes here and won't be able to at home again). I have done some reflection on myself of course and I've got a few ideas to incorporate to my new/old work.

I just don't want to fall into a slump with work stress and undo all this great work I have done. I want to continue with it. I guess I just wanted to contact some other hard-working moms who have careers and kids and also manage their own fitness and health.

The other side of the coin is how to cope with work itself and the emotional toll, how to deal with the sniping and backstabbing and drama that inevitably goes on (I don't mean to sound too dramatic, and I think it's just the intensity of the place that makes people they way they come across).

I have to be on my toes and on the ball 100% of the time and not slack off - I need to remember that I'm working for myself and my personal brand - even though I work for a bigger entity. How to stay focused. I've done all this before and need to step back up again after this break!

What do you do to achieve this ladies?
Replies
Categories
1.4M

Health, Wellness and Goals

98.7K

Social Corner

2.6K

MyFitnessPal Information