I don't know how to do this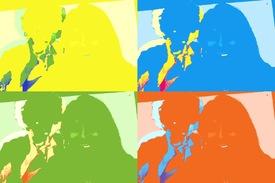 Howdy all - I'm just coming off some great weight loss success - 11kg down over 3 months through fastidious logging and exercise. I have a BMI of 21 and have hit 2 goals and within 3 lb of my third, which I may or may not get to, but I'm happy with the 58.5kg at 169 cm I have attained- I'm 40 and female.

Maintenance scares me for 2 reasons:

I am about to have a fairly big lifestyle change. I'm finishing up 2 years working in China with my family and we are all moving back to Australia in 2 weeks. Scary right? Exciting too. As if this isn't enough, I will be returning to my high-pace, high-stress job. Shorter hours than my current position (marginally) but the kind of job that every day is different, some days may be desk days others I"ll be on my feet. It probably isn't sedentary completely (like my current job) but the thing is I have been able to do a leisurely lunchtime swim every day here - no chance of that at home. So, there's that. I will be able to join the local gym though and aim for 4 sessions a week of classes (maybe 1 cardio, 1 yoga and 2 lifting style classes). that's 45 mins 4 times a week. Alternate days I'll aim for a 20 run or walk.

Secondly, I have lost weight before and re-gained not directly after I had my kids, but after I returned to work full time and got lazy. Didn't prioritise myself and eat well. Ok, so I have to do that now - and being in China has forced me to learn basic healthy cooking skills (ok well I already knew these, but it forced me to use them with basic ingredients rather than easy cook stuff).

I am kind of answering my own questions here - but has anyone else been there? Like with maintenance?

Thanks!
Replies
Categories
1.4M

Health, Wellness and Goals

98.7K

Social Corner

2.6K

MyFitnessPal Information