trust the process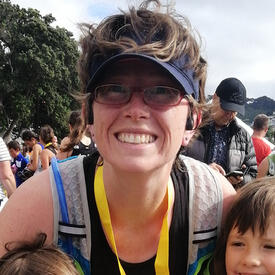 I'm a casual user of MFP. use it for a month, then not use for months, then use for a month or so etc.

I've picked it up again more and more in the last couple of months because I keep losing and gaining the same couple of kg. I'm only about 5ish kg off where I would like to be (have lost around 22) and its been such a rocky start to the year.

A week ago I changed things up, I am doing a bit more strength training (upper body 2x a week, lower body 2x a week) with a cardio/HIIT workout on the 5th day and a rest day. I am also running more as I am training for a half marathon in November. I've also been tracking closely what I've been eating as well, and aimed for around a 1000 calorie deficit - that gave me a buffer for my fitbit overestimating my calories burned, and me underestimating what I ate.

My first week was so disappointing. I gained 0.6kg! my body fat percentage stayed the same - though that's not a very accurate measurement. Going by clothing etc I definitely feel like I've lost a little in the last couple of weeks because clothing feels loose but damn those scales. Its probably water weight, I had a salty meal the night before weigh in, and a beer but its so deflating.

So I am only going to weigh in once a month, I will let clothing and measurements be my guide. I WILL NOT BE A SLAVE TO THE SCALES. so why does it keep bothering me so much??
Replies
Categories
1.4M

Health, Wellness and Goals

98.8K

Social Corner

2.8K

MyFitnessPal Information