What should I set my calorie goal to?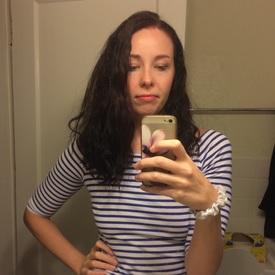 Hello! I am 26 years old, and 5'7.5''. My highest weight was 200 lbs. in January 2017, starting weight 190 lbs. in February 2018, and I am currently 143 lbs. I know I am in the healthy weight range technically, but I still have a lot of midsection fat I need to lose.

I have been a bit loosely tracking calories for the past year, with my net calorie goals ranging from 1,200 to 1,500 calories. I lift weights 2-3 times a week and usually eat back my exercise calories. I weighed in at 145 lbs. on Christmas and have been hovering around that weight ever since, so I feel am plateauing.

I would really like to weigh around 135-130 lbs. by summertime.

I work a desk job M-F all day and attend school full time, so I set my activity level to sedentary. I do always get up and walk on my breaks and keep very active around my house cleaning and cooking and such.

My TDEE is 1,700 calories, so if I want to lose a pound a week, I need to eat at around 1,200 calories. The problem is, I usually get so hungry trying to eat at that level and usually end up binging.

I've heard that as you get closer to goal, you should lesser your deficit percentage. Is that true? I am just really wanting to shed the rest of this fat, as quickly but as comfortably as possible, and I'd love to by the warmer months. Any advice?
Replies
Categories
1.4M

Health, Wellness and Goals

98.7K

Social Corner

2.6K

MyFitnessPal Information