Low Energy?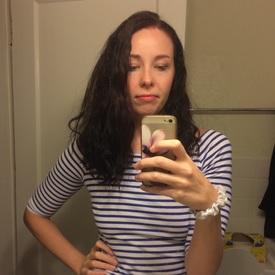 Hello there MFP friends.
So I am 26 female, and have been on this weight loss journey with MFP for a little over a year now. I started in February 2018 at 190 lbs. My highest recorded weight was 200 lbs. in January 2017. Today, I am 138 lbs. (lowest was 135.4 lbs.). I have lost weight at a pretty consistent rate of a little under a pound the entire time.
For most of the beginning of my journey, I think I tried to cut calories too late (1,200 to 1,400), and would still binge and splurge, but it resulted in a deficit anyway. For the last couple months, I've been aiming for 1,500 calories at a MFP rate of losing 0.5 lbs. a week. I seem to be losing a bit more than that, though (Over the last 3 months, my highest weight was 146 and lowest was 135.4 lbs.). I'm not sure if I could be eating a little more.
I would still like to lose about 13 lbs., I do have a considerable amount of belly and back fat still hanging on. I work out at least 3 times a week for 45 minutes each doing a pretty high intensity conditioning class. Prior to starting this class two weeks ago, I have been lifting weights for over a year. I do just need to lose more fat.
My energy has been really low lately. I've become pretty reliant on more and more caffeine (1-3 cups a day). I work full time and am in school full time. I try to get enough sleep but I probably get about 6-7 hours a night on average during the week. I sleep in a lot and take naps on the weekend. I also have some unaddressed anxiety and depression and have anxiety in relationship and about my future. Maybe that's what's draining me?
As for diet, I've been trying to eat high protein (130 grams a day), medium carbs and fat. I usually go over my fat and carb goals, and don't hit protein goals. I think I need to incorporate more fruits and especially veggies. I opened up my diary if anyone is interested. Today has been a little unhealthy as I am just so tired and shot today already.
I definitely have some dieting fatigue, but at the same time I am really used to counting calories. Just trying to get to the finish line into maintennance, which I know won't be easy either.
Any tips for low energy? Or suggestions on where to go from here? Thank you!!!
Replies
Categories
1.4M

Health, Wellness and Goals

98.7K

Social Corner

2.6K

MyFitnessPal Information