Coworker told me I looked "pale" and to stop losing weight...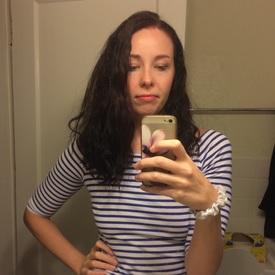 I am currently 26F, 5'7.5'', and 138 lbs., small frame.
Highest weight: 200 lbs. (Jan. 2017)
Start weight: 190 lbs. (Feb. 2018)
Goal weight: 125-130 lbs.
I've lost all the weight through calorie counting at a rate of about 0.8 lbs. per week. I've done strength training and some cardio throughout.
Recently, I have begun to have low energy and moodiness, so I decided to take a 2 week diet break at maintenance or a little higher (1,750+).
I'm at the point where people are telling me that I don't need to lose any more weight. I know I do. They don't see me with my shirt off, and are just used to seeing me bigger. I have plenty of belly, back, chest, and thigh fat to lose.
Today, two coworkers (one who sits right next to me and then her boss) were talking about how I look "pale" and that I don't need to lose anymore weight. My coworker sees me eat all day, she knows I eat plenty. She's the one who hardly eats. They acted like they were genuinely concerned and it embarrassed me.
I don't want to be oblivious to the fact that I am too thin, but I really don't think I am. I know I look way better in clothes but still have 10 or so pounds to lose I feel (I'll know when I get there).
I am going to get a physical in a couple of weeks and will talk to my doctor about my ideal weight. I have been eating at or above 1,500 net calories for months now while working a sedentary office job, I think I'm good.
On another note, I know that some have suggested I may be in recomp territory. I think I definitely need to lose a bit more fat before I'm there. What do you guys think? Any what do you say to people to people who insist you stop losing fat when you don't feel finished?
Replies
Categories
1.4M

Health, Wellness and Goals

98.7K

Social Corner

2.6K

MyFitnessPal Information