What to do the day after a fast food binge? Plateauing for two months?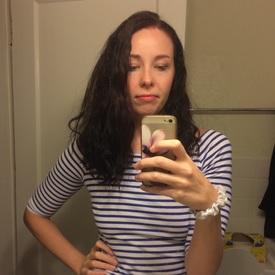 I am 26F, 5'7.5'', and 139 lbs. I have lost 61 lbs in the last two years at a rate of about 0.8 lbs. per week and still want to lose 10 more. For the last almost two months I have ranged from 135-140 lbs. and have basically maintained my weight, although I am still trying to lose but am having a hard time sticking to my calorie goals. Two weeks of that was a planned diet break that pretty much got extended...

I am trying to eat 1,500 calories per day at an estimated deficit of 250 calories per day to lose 0.5 lbs per week. I am very stressed lately working and going to school full time as my school semester draws to a close in two weeks. Yesterday I binged on an extra 2,200 calories of fast food after an extra long day at work. This is going to set me back 9 days (I will burn 250 calories daily of fat if I stick to my plan). I guess I'll just have to deal with the fact that my weight loss is further delayed? I really want to eat crap today as well, as I have a huge project coming up and am stressed... I am thinking of taking next quarter, 12 weeks, off of school so I can lose the rest of this weight and not be so stressed.

I am also wondering if I have a mental barrier to getting below 135 lbs. That was my lowest weight in high school and I still had love handles and back/belly fat, but it is a big milestone to surpass in my mind because it's the lowest I've ever been as an adult.

What would you do?


Replies
Categories
1.4M

Health, Wellness and Goals

98.7K

Social Corner

2.6K

MyFitnessPal Information