Having trouble sticking to my deficit within 10 pounds of goal?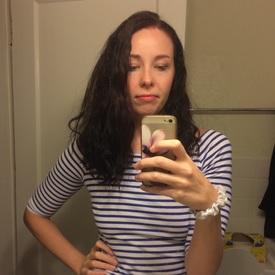 I am 26F, 5'7", and 137.2 lbs.

My highest weight was 200 lbs. and I started my journey in February 2018 at 190 lbs. I reached 137 lbs in April of this year and have been maintaining unintentionally. I am trying to still lose weight but I guess I've gotten a bit complacent and hungry and have been giving into cravings.

I want to be around 130 lbs I believe, I definitely still have a fat midsection, although everywhere else I'm fairly lean. If you saw my stomach you would understand, I have a couple inch thick fat rolls, love handles, back fat etc.

Tracking loosely and going a little over calories worked for me up until this point. I'm not even totally sure after this long what my exact maintenance level is but I believe it is around 1,750 and I have been trying to cut at 1,500. I've been aiming for that but this week decreased it to 1,400 because I'm tired of being the same weight. I know I need to buckle down. I know reducing my stress would help too probably.

Any tips? Would anyone want to look at my diary and give some insight? (I binged on some dark chocolate tonight and I'm kinda embarrassed but I guess I'll be honest...lol.) I feel I should maybe be eating more veggies or something to try and fill me up. Or maybe I just need to willpower it through to goal. I really want to lose the rest of this fat. I'm so close.
Replies
Categories
1.4M

Health, Wellness and Goals

98.7K

Social Corner

2.6K

MyFitnessPal Information