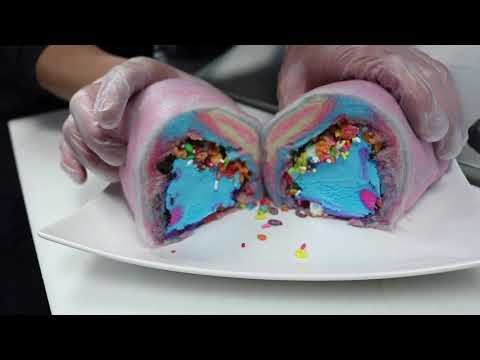 Clean eaters, look away now! LoL
Oh boy, imagine how many calories in one of these monsters! Super calorie bombs!
Not a fan of cotton candy ( we call it fairy floss here) but these things have been popping up on my Facebook feed.
Seems an innovative and original idea for those who want a super sugar rush!