How can I stop comparing my body to other women's?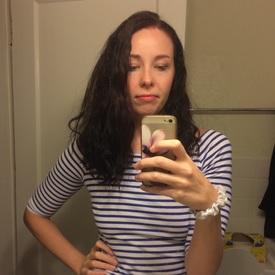 I am 26F and 5'7'', and have gone from 200 lbs. size 16 to 134 lbs. size 4. My goal is about 125 lbs. or so.

However, after this major fat loss I am now left with more self consciousness, body awareness, and comparison/envy issues than I ever have felt before.

I am constantly comparing my body to others. I went on a camping trip this weekend and swam and constantly compared my body to all of the other women's out there. I am left with stretch marks (not bad ones though) and slightly looser skin in my hips and breasts. I wish I had never been fat and hate that I'll have lifelong consequences. I was never taught healthy eating by my family. I worry my boyfriend finds others more attractive than me. I honestly felt me confident when I was heavier. I didn't realize the damage I was doing to my body or even know what I could look like if I lost body fat, I had so little awareness.

Now that I am almost done with my weight loss journey, I am left with an even more challenging task of body and self acceptance. Is it common to feel this way? How do I over come it?
Replies
Categories
1.4M

Health, Wellness and Goals

98.7K

Social Corner

2.6K

MyFitnessPal Information