How was your adjustment into maintenance?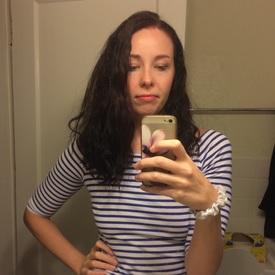 I just had a little practice in maintenance during a two week diet break that I am coming to the end of (tomorrow is my last day). I kind of let loose a little too much and went over calories most days and didn't log at times, however I think it was worth it so that I had the break and extra nutrition to build back up my energy and nutrients perhaps.

I have aiming for a deficit for a year and a half, with only one haphazardly done other two week long diet break at the end of spring, (plenty of slip ups of going over and not logging during the deficit though - but have lost 65 lbs.) and it was scary practicing maintenance these past two weeks. I really thought everyday about just going back into a deficit to lose the last 5-10 pounds now but ended up not doing so. I wish I would have stuck to maintenance calories a bit better and not debated ending the break so as to not stress myself out and just take advantage of the break.

I think I also had an approach to where I thought this was a good opportunity to let loose and go way over calories, however I don't want to do that in maintenance. I stick with my calorie goals much better when aiming for a deficit but maintenance seems a bit harder to be motivated for.

I am just wondering what everyone's transition from deficit to maintenance looked like? Did you all struggle with the same things? How did it play out and how can I learn from you? How long until you get used to it?
Replies
Categories
1.4M

Health, Wellness and Goals

98.7K

Social Corner

2.6K

MyFitnessPal Information