What healthy weekend activities do you do?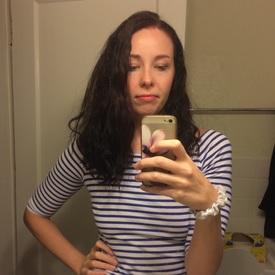 Just wanting to start a little discussion to spread ideas if anyone is interested.

When I was overweight I loved going out to eat for date nights, I guess it was kind of a hobby of mine, but I have definitely cut back. Sometimes I miss it though! I know I still can but prefer not to too often when I don't know the calories of what I'm eating. I'm trying to find more exciting things to do besides eat haha.

This weekend I plan to:
- Fall clothes shop
- Attend a 2 hour yoga class
- Go to a soccer game
- Clean and do laundry
- Grocery shop
- Do my homework
- Maybe go on a run, watch some tv?

I feel like I might get bored at times though I guess it's a lot to do. I'm not the best at planning out my time. I would like to have more of a weekend schedule or routine.

What healthy stuff do you do?
Replies
Categories
1.4M

Health, Wellness and Goals

98.7K

Social Corner

2.6K

MyFitnessPal Information