Wanting to lose more weight but don't want loose skin...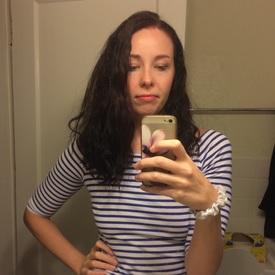 I have lost 65 lbs. so far, from 200 lbs. to 135 lbs., over the course of a year and a half. I am 26 and 5'7.5''.

I still have extra fat in my belly and lower back that I am trying to lose, maybe down to 125 or so (my frame is very small), however I feel I have stretchy skin that I don't want to worsen. The extra skin is on my breasts (I can pull the skin out kind of a lot and it gets a bit wrinkly when squeezed) and my belly button is down turned, also my inner thighs have some stretchy-ness too.

Would it make anything worse if I lost a little more? Could I always gain a little fat back to fill it out again or would I damage skin further at all by doing that? I have been weight lifting the entire time of my weight loss, my PT says I am stronger than a lot of women especially for my frame and the amount of weight I lost. I don't think muscle is going to fill out my breasts lol. I have been maintaining this weight since around July and not sure if I've seen any improvement in skin elasticity.
Replies
Categories
1.4M

Health, Wellness and Goals

98.7K

Social Corner

2.6K

MyFitnessPal Information