Tell me its going to be ok...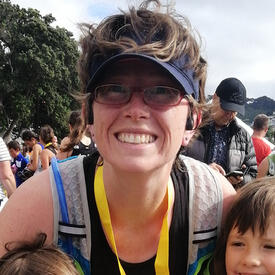 So i lost 20kg - 44lb a couple of years ago, and for the last 2 years I've essentially maintained. This is my year to lose the last 20lb. I've had my diary set to lose 0.75kg per week for the last year or so. I haven't been great at logging, I've been on and off. For the last month I've been really good at logging etc, and lost 2.7kg, perfect and basically exactly what I had set as my goal and I had a couple of binge days slowing things briefly (I track using a trending ap).

I'm within 10kg of goal, (I'm 5'3", starting weight 90kg - 200lb currently weigh 68kg - 150lb Aiming for 60 - 130ish) and I want to start slowly increasing my calorie intake so I can work towards maintainance once I hit goal - so decrease my loss to 0.5kg per week this month for a couple of months, then when I get to 64 I'll drop to 0.25kg per week. And if you go by the the best practice, I should only be losing about 0.5kg a week anyway.

But I admit I'm really nervous!! It feels wrong to have this many calories haha. Does this sound like a sensible idea? That way I slowly get used to eating more calories as I get close to my goal rather than hit goal and suddenly increase then. I guess my thinking is slowly changing from a weightloss mindset to a maintenance mindset.

I'm still going to lose aren't I?
Sigh yep stupid post is stupid but it's such a mental challenge. Sigh.

As extra info, I do a lot of running - average about 5k per day - and eat about half my exercise calories. I could probably start by eating back all of them first for a month, then increase my calories.

Advice please. Or am I overthinking it?
Replies
Categories
1.4M

Health, Wellness and Goals

98.8K

Social Corner

2.8K

MyFitnessPal Information