A Month-long Plateau of My Own Making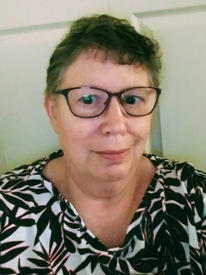 I have been on a month-or-so long plateau of my own making. I was losing consistently at about 1.5 pounds per week. Then I got sloppy. Sloppy about keeping an accurate log, sloppy about whether to exercise or not, sloppy about snacking, just sloppy. I'm still weighing daily to keep myself honest but I need to get my mojo back.

It's a cold, damp, gray day outside. My sister-in-law shared an explanation of the word "acedia" on Facebook today. Dictionary definition is "spiritual or mental sloth." Yup, got that. This period of shortening days between the Fall equinox and Winter solstice has always been hard on me. And soon they will make us go off daylight savings time!

The dream (nightmare?) I work up from this morning was a wake-up call. I dreamt I was shopping for skirted suits for a conference. I was sad that I was still having to shop for plus sizes. I was wondering if I would have to don panty hose and if I could still walk in pumps! I've been retired in jeans and bra-less for ten years! Why would I ever want to go back!?!

Whine.

So, yes, I know what I need to do. I need an attitude adjustment. I need to listen to more uplifting meditation
recordings while I walk. I need to get off the computer and craft.

I will shut this damned computer. I will walk the halls today. It's two miles round trip. (I live in a multi-building complex with walkways between.) Maybe I'll add in some extra loops to get up to my 5k (3.1 miles) max distance. I will pay attention to my food log. I will do what needs doing! I will worry about the rest of the days this week one at a time like my dear friend who's an AA stalwart.

I am back in the saddle again and I'll get off this damned plateau if it kills me! Which it won't.



Replies
Categories
1.4M

Health, Wellness and Goals

98.4K

Social Corner

1.1K

MyFitnessPal Information