HELP - Having a really hard time with exercising (can't hold my own weight).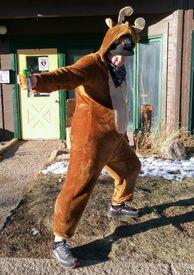 So I walk or ride a stationary bike three times a week for 15 minutes.

The other three days a week I try to follow a 15-20 minute workout video on my phone.
But I am running into three issues.
-- There is a lot of getting up and down off the ground which is really hard for me.
-- There is a lot of jumping and squatting - my knees & feet can't handle it - end up with stress fractures afterwards.
-- There is a lot of stuff involving bodyweight - I can't hold myself up to even do knee pushups or planks.

It is discouraging - I am 300lbs which makes a lot of these hard - a 10 minute stretching routine got me winded and tired.

Not sure what to do. I want to get stronger so this isn't an issue one day.

Anyone else run into the same issue.
Replies
Categories
1.4M

Health, Wellness and Goals

98.5K

Social Corner

1.7K

MyFitnessPal Information