Slightly Lighter Says Hello!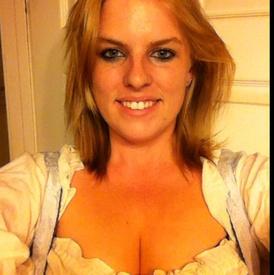 Hi everybody!

I'm just getting started on the road to recovery. I am a self described foodie and have had a lifelong struggle with relating to food. I have never been at a healthy weight as an adult so I have absolutely no idea what goal to set for myself. The last time I was "healthy" I was 7 years old. I am 5 feet, 10 inches tall and 26 years old. I have a toddler who will be turning 3 in a weeks time, who keeps me on my toes!

I have had real problems in the past with binge eating, which is how I came to find myself at my highest ever weight of 238, back at the end of July. My daughter on the other hand, has a very healthy attitude towards food, and I want to foster that, and I want her to see that in her mother. I don't want her to struggle with her weight and health her whole life the way I have. So, I decided that I needed to change something before she started to really notice how screwed up her mother was ;-) I got help at the very end of July and I started my journey on August 1st. In the past month, I have made several significant changes.

I stopped eating fast food. I had to do it cold turkey. I had tried to cut down in the past and it didn't work, this time I gave it up completely. I also started drinking a lot more water. Choosing smaller portions. Not going back for seconds. (Or thirds). Choosing healthier foods for breakfasts. Eating fruits and vegetables. Fewer snacks between meals. No sweets.

I lost 11 pounds this month. I feel better. I feel like I have attained some small measure of control. I've been on this website for 11 days, so I thought it was time to officially say hi. I've been haunting the success board for a while now. I just can't wait until I can put my story up there.

I'm looking forward to the journey.
Replies
Categories
1.4M

Health, Wellness and Goals

98.8K

Social Corner

2.8K

MyFitnessPal Information