On the one hand I'm "new," on the other I'm not ...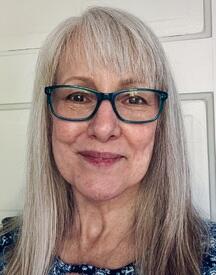 So I've been here before -- I lost over 25 pounds! -- but that was almost a decade ago, before menopause. Now, at 59, all of those pounds are back. Grrr. But at least they didn't bring their friends, so there's that. I'd love to connect with other active members for support, especially any menopausal womyn out there! I love to cook, I love a nice bourbon, I'm all the way over to the left politically, I have two grown daughters (and a husband!), and currently only one dog, though we've had up to three in the past. There's another rescue or two in my future, I'm sure.
. I'm originally from San Francisco, moved to the SF 'burbs to have kids, and recently moved to the Chicago 'burbs for hubby's work. Great to meet you!
Tagged:
Replies
Categories
1.4M

Health, Wellness and Goals

98.5K

Social Corner

1.6K

MyFitnessPal Information