What resistance bands for 'heavy lifting' (UK?)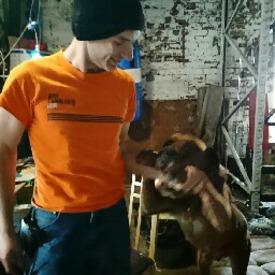 I'm currently working away living in my 7.5t motorhome.
Got a decent Olympic setup at home-base with a DIY 'power cage' and various other stuff lying around.

However, I'd like to keep getting some weights work in and while I have looked to try and get some weights, it's not an ideal solution as I don't have much capacity left to carry when moving around - and the good deals I've seen recently either sold before I got there or weren't such great deals - seriously, an 8kg Olympic bar? :-S

So replacing them with resistance bands while away makes sense - even if it's not 'as good', hopefully it'll help a bit, at least!

So, can anyone suggest some not too expensive ones in the UK that can ideally go up to around 120kg squat/150kg Dead lift?
Replies
Categories
1.4M

Health, Wellness and Goals

98.7K

Social Corner

2.6K

MyFitnessPal Information