Minu 118lbs, some inches, sizes & other things:) PIC HEAVY!!
So! I think the last time I posted here was at my 80lb lost mark. It's been a while, but I've made a lot of progress since the beginning of the year!! I've lost 40lbs since January, which equals 118ish, maybe 120 (I can't weigh in until later today so I'm crossing my fingers for that one).
A little back story: I started out around 365 or 370 to the best of my knowledge. I had a scale that only weighed up to 350 at the time, and I erred out each time I stepped on it. I started going to a gym, just choosing 'healthier' foods, until I reached the 349.9 mark one day, and about flipped my daggum lid. I then got pregnant. Without going into too much detail, I lost the baby, spent the next year incredibly sick because of the loss and my refusal to go to a doctor. After I spent 3 days in the hospital, I got mad enough at myself and decided enough was enough.
That's one thing I lost - the ability to talk myself OUT of changing my life. I lost the mind frame of 'someday' an gained the attitude of 'now or never'.
The above picture is from Dec of 2011 - 5 months before I decided to kick myself into gear.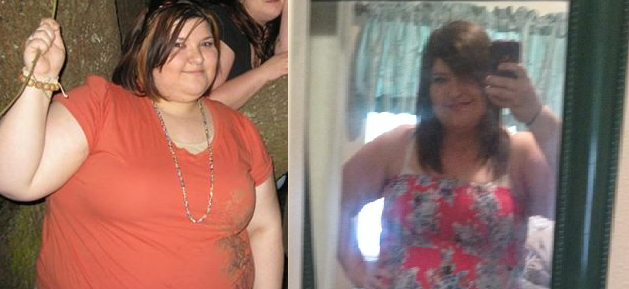 I still have 80-100lbs to lose, depending on when I feel comfortable with my body. I'm SO happy I made the decision to try harder, to lose my bad attitude, to join my fitness pal, and to no longer ignore the fact that I was as heavy as I was.
My life isn't perfect because of weight loss, I still struggle all the time. But my attitude, my self esteem, my general world is better because of the changes in my life that have STEMMED from my weight loss. I fail ALL of the time. Never get discouraged because of a setback or a minor mishap. It's going to happen, accept it, forgive yourself, and move on. And remember that to live is different than simply existing.
Replies
Categories
1.4M

Health, Wellness and Goals

98.8K

Social Corner

2.8K

MyFitnessPal Information
Do you Love MyFitnessPal? Have you crushed a goal or improved your life through better nutrition using MyFitnessPal?
Share your success and inspire others. Leave us a review on
Apple
Or
Google Play
stores!