Recovery from lingering minor rib injury - how long.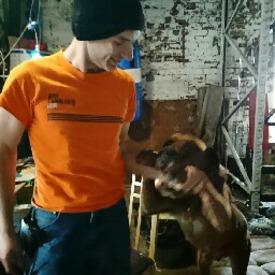 Trying to work out when I can start doing workouts again.

While doing barbell squats around the 18th June I felt some pain. My weights belt is a bit too big for my sticky-out rib cage/hip bones, so I thought it'd just dug in.

Carried on and went on to a hit a new dead lift 5rm at the end of the session. Quite a bit of pain the next day, much better the day after so I did a light session. Which was a mistake it turned out.

I've not done anything serious since then - apart at Glastonbury - some pull ups, a tomato fight, a bit of Moshing to Mettalica and a while later half an hour loading hay bales on a farm.

I rarely feel any pain day to day and while initially I couldn't sleep on that side, I can now. I don't notice it's there unless I poke it in the right place, which gives a mild pain.

I don't want to make it worse, but also I want to reverse my belt seeming to get a little tighter, despite my weight staying fairly constant.
Replies
Categories
1.4M

Health, Wellness and Goals

98.7K

Social Corner

2.6K

MyFitnessPal Information