silly me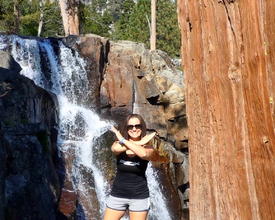 Ok so today my son had his first baseball game. it was suppose to be at 2:30 pm, but got changed to 10:00 am. (which I'm glad because it's in the 100's here...ugggg
:sick:
)
Anyways it kind of threw my day off because I had planned to go for an early morning ride, bath the dogs, eat lunch, go to the game, then go pick up my "high maintenance foods" as my hubby calls it!
Needless to say I didn't get to go for my ride, I did bath the dogs, go to my son's game, but didn't get lunch because right after the game I went to the store.
Ok here's were I may or may not blew it.....
I rearranged a few things with my calories. I haven't been eating enough for as much as I work out.
This was pointed out to me by my great friend Princess Laundry...SHE ROCKS!!!
:bigsmile:
Before I went to Raley's I made a stop at Walmart to get some stuff. Well I knew I needed to get something to eat so I went to the deli/bakery area and looked around for something.
Here is where I did something I very rarely do...I picked something that didn't have a nutrition label...uggggg
:frown:
What I ended up getting was a turkey, cheese and spinach lavash roll. Now I'm having troubles finding nutritional info on lavash rolls. The informational labels I did find on the net reads 1 roll..okay? What I bought had 4 little slices...does that equal 1 roll???
Does anyone have any idea how many calories I may of eaten??? On this site I found a broccoli turkey one from Julian Michaels recipes??
Darn it I'm thinking of just letting it go and deal with it. It's not like I've been eating alot or enough lately, but if anyone is willing to help out...PLEASE DO
:happy:
Replies
Categories
1.4M

Health, Wellness and Goals

98.8K

Social Corner

2.8K

MyFitnessPal Information