This one is for the girls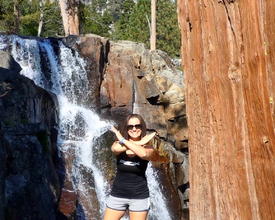 OKAY!!! I want to know how you all get through your time of the month? Well at least without eating everything that remotely resembles food? I can adjust and get by, no problems on any given day.
But when it comes to the first 2 days of my cycle...GOOD LORD!!!
It's like my brain has been taken over or something.
My husband thinks I'm insane. He stands back and doesn't utter a word (he knows better because I could claim temporary insanity), but I know in his mind he thinks I use it as an excuse to go NUTS!!! God I wish for one day he could know how it feels...just ONE DAY!!!
:grumble:
All I can say is it's been a HARD day! My back hurts, my head hurts, I have puffy hand and feet, cramps, blurry vision, wanting to eat NON stop, tired...ggggeeeezzzz what else can I add to the list LOL!
:laugh:
Sometimes....
I HATE BEING A GIRL!!!!!
:explode:
Kelly
:flowerforyou:
HAHAHHAH!!!!
Replies
Categories
1.4M

Health, Wellness and Goals

98.7K

Social Corner

2.8K

MyFitnessPal Information