Why I haven't seen any loss......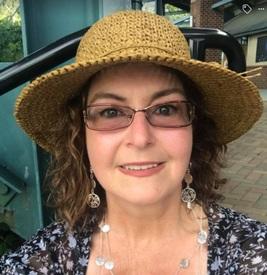 When I joined I didn't read the "newbie" postings... as I see now that was a mistake. I have been doing this since Dec and not seeing much of a loss.. I joined a 5 lb loss challenge in January and although this is the end of the first week, again, nothing significant. I even exercised 4 days... What I think I did wrong... In my initial set up I logged my what my exercise activity would be, and the posts I did read kept saying eat back your exercise calories... little did I know then that was where I messed up...

I went back and read the newbie post and I found a GREAT posts on just this topic... If you are new and haven't read the Newbie posts, stop and read them..

"you're adding exercise into your activity level. You shouldn't. The activity level is for what you do during the day for normal activity, NOT including specfic cardio or weight training activity. There is a specific section for exercise that is different from activity level. It's important to note that when entering your exercise into your goals section all you are doing is giving the site a guideline so it can estimate what your recommended workout times/days should be, it doesn't add any exercise calories into your goal until you've actually performed and enter them; whereas daily activity is basically a measure of how active your metabolism is throughout the day. The reason for the distinction is because spiking the metabolism with exercise is temporary, where activity level is the constant level of calorie burn through the day......
........if you enter an exercise level of activity when you first sign in to the site and stick to it you probably shouldn't pay attention to the plus up in calorie intake the site gives you because your calories you were given at your initial sign up were based on the exercise you said you would do. On the other hand if you didn't enter an exercise activity when you joined the site then you should enter your exercise activity and pay attention to the extra calories you need to eat. "

"

Lightbulb effect..
Replies
Categories
1.4M

Health, Wellness and Goals

98.8K

Social Corner

2.8K

MyFitnessPal Information