Fav new dessert :)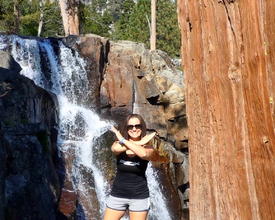 I love the Kozy Shack Tapioca pudding...YUMMY! I eat one everyday, but I needed to jazz it up when I make it my night treat... so here it is
1 Kozy Shack Tapioca - no sugar added pudding - 90 cal.
1 TBSP Slivered Almonds (mixed almonds into pudding) - around 80-90 cal.
2 TBSP (yes I go all out LOL) frozen Cool Whip Free Topping- 40 cal.
OMG it's so darn YUMMY!!!!!!
:happy:
It's a perfect way for me to make up for any unused calories at the end of the night.
I still had around 600 left so it was just want I needed
:bigsmile:
Ok that was only around 220. I still have a lot left, but oh well! I'm not going to sweat it...it's time for bed
:yawn:
Kel~
Replies
Categories
1.4M

Health, Wellness and Goals

98.8K

Social Corner

2.8K

MyFitnessPal Information