any experiencing hair loss?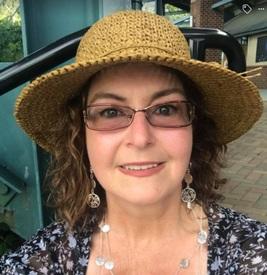 Anyone??
In 2003, lost 50 lbs with 6 months, I know that was too fast and not healthy for my body, my skin looked shallow, my face ash, and most importanty I experienced hair loss. Clumps, I would find it on my bathroom counter, on the floor, on my clothes... I stopped coloring, and cut my hair short to not make it so noticeable. I had thinning and not alot of growth.

In 2010, had surgery, I had clumps come out in the shower . I would cry every time I washed my hair. My doctor told me it was the "shock" from surgery, this was normal and it may last 6 mos. I wash my hair 3x a week, put a shower cap on in the shower on the days I didn't wash it. I dry it naturally, no heat. I bought Nexxus and at healthy fats (walnut, avocados) took Biotin. After a few months the dr was right I stopped shedding, but I did not see "new growth"... some, but not alot, baby fine hair.

In Dec 2010, I started MFP, haven't lost much, at least 2lbs so far, I am not in a rush this time. But now my hair is falling again, it is not breakage, I see it on my vanity, on the floor, co-workers picking it off my clothes.

Any one suffering this? If you are or did, Does it come back? How long before you noticed improvements?

I am still taking biotin, eating healthy fats, lot of protein.(57-92 g), My multi vitamin is a Raw Food Multivitamin, it is not new to my system.
Replies
Categories
1.4M

Health, Wellness and Goals

98.8K

Social Corner

2.8K

MyFitnessPal Information