Tracking on vacation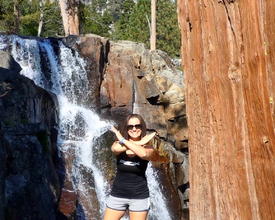 When you all go on vacation do you still track? I will have my computer, but usually don't spend too
much time on it when we are away (we will be gone a week).
So do I...
*bring a journal and track
*find that time to get on my computer/MFP or
*not worry about it and start tracking again when I get home?
In the back of my mind I always try to be aware of what I'm putting in my mouth, but my husband loves to eat and is in incredible shape. Always puts me in a bad place when I think I can eat as much or as often as he does...uuggggg
:grumble:
The only thing that I have on my side is the fact we do a lot of physical activities on our trips, but if I don't over eat...I'll lose!
Damn Why does it have to be so hard and why does eating have to be such a chore LOL!
Kel~
:flowerforyou:
Replies
Categories
1.4M

Health, Wellness and Goals

98.7K

Social Corner

2.8K

MyFitnessPal Information