Getting older...ugggg!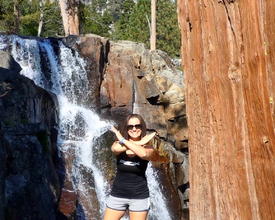 OK SO....tomorrow is my 36th B-day...uggggg!v:ohwell:
I was sitting here trying to think happy thoughts of tuning another year older and this is just a couple things I came up with.
The pros/cons of being in my LATE 30's....ouch!!!
LATE 30's I really want to know how this happen???
Pros....
1. 40 is still 4 year away.
2. hhhmmmm???
3. hhhmmmm???
4. hhhmmmm???
Cons...
1. I had to start coloring my hair for the first time in my life to cover the grays.
2. I can't run, bike or walk fast enough to get away from the cellulite on the legs.
3. My triceps are starting to look like freakin' wings no matter how may kick back I do.
4. Forget plucking the chin hairs. My husband wants his electric razor back.
Oh trust me I can come up with a lot more, but I'm starting to get depressed LOL!
:laugh:
I guess I should be happy I'm still 30 yrs away from adult diapers LMAO!!!!
:bigsmile:
Hope you all had a great day!
Have a wonderful 4th of July weekend!
Kel~
Replies
Categories
1.4M

Health, Wellness and Goals

98.8K

Social Corner

2.8K

MyFitnessPal Information