Enzymes Supplements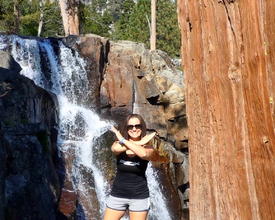 Does anyone else take digestive enzymes supplements?
I don't have a regularity problem....ok I know TMI
But I decided to start taking enzymes again.
I found a great multi-enzyme supplement containing probiotics.
I've also switched my yogurt to Activia containing the same probiotics.
I am trying to mix things up. I get so stuck on the, "SAME FOODS". I eat the same things from day to day a lot.
So bye, bye to the oatmeal for a few weeks and hello to the scrambled egg whites, mixed up with onions, tomato and a little bit of motz cheese...just for example!
:happy:
I definitely don't have an exercise problem.
:laugh:
So lets see if getting away from my norm with the food will do it for those last 15 lbs. I want and I'm dying to lose!
Kelly
:flowerforyou:
Replies
Categories
1.4M

Health, Wellness and Goals

98.7K

Social Corner

2.8K

MyFitnessPal Information