Hormone and Success, is it possible?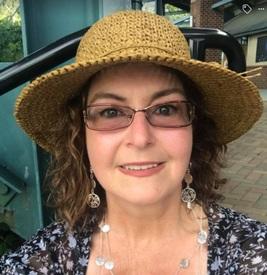 I am 47 and I hit the 105 day mark this week... logging and posting everyday.. 5'4", CW160. GW 140. I lost 50 lbs 8 years ago, now some has crept back, wanting to get off 20 lbs..

In March Dr upped my Synthroid to 125 mcg, body is still adjusting to that I guess.

I started March upping my calorie intake (1260-1360), thinking I was not eating enough with my exercise burn,. But I have found that for the past three weeks I have had no motivation, tired, so I stopped my daily exercise (adjusting to new dosage of Synthroid??)...

Bottom line - 105 days - NO weight loss, actually I gained 1 lb..

I would love to hear how from others on how to be successful in weight loss with hormone issues (I am taking both estrogel and synthroid).. . If this is a plateau I what off please..

Yes, I want frank and honest responses. I know I have to get out and be more active.. All and all i pick healthy foods, I drink plenty of water... I don't overeat...

I even went as far as going to local healthstore, where I bought Total Diet Success By Renew Life, haven't started yet.. Not sure if a gimmic, has anyone tried these with success?
Replies
Categories
1.4M

Health, Wellness and Goals

98.8K

Social Corner

2.8K

MyFitnessPal Information