Restaurant- Season 52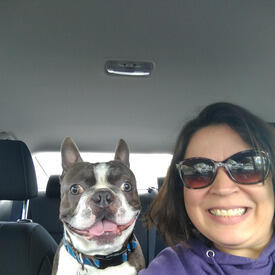 Hi everyone. Just wanted to give a reccomendation for a restaurant. (No I don't work there, I just love it and want people to know about it as a healthy and safe option). Season's 52 is the restaurant. Everything on the menu is 500 calories or less and it is DELICOUS! I am a vegetarian and they have a good vegetarian and vegan menu (you have to ask for it).

I do believe they are nation wide(USA), but there aren't a whole lot out there and they are mainly by bigger cities.

Just wanted to let people know it exists and almost everything on the menu is fair-game. Oh and they change their menu seasonally. Don't know exactly when or details, but I am sure their website describes it.


(I know, I know- you can eat anything, its all about portion control, but for those of us who have a hard time eating out and giving into temptation this is a great solution because everything on menu is 500 calories or less).
Replies
Categories
1.4M

Health, Wellness and Goals

98.8K

Social Corner

2.8K

MyFitnessPal Information