116 calorie (or less!) lunch quiches!
The screenshot below has the exact measurements I used, because I like to weigh my food.
Preheat oven to 170* celsius
Whisk together:
3 medium-large eggs
2 tbsp skim milk
3/4 cup cottage cheese
Meat of your choice (i used low fat shredded chicken, lean turkey and ham work great too!)
Sprinkle of chopped spinach
Seasonings of your choice
You can obviously add all the veggies you want and skip on the chicken if you want! I used normal cottage cheese but low fat would make this even lower cal and lower fat. I also only add some pepper and chili flakes to season, as it's already pretty flavorful without salt imo.
Grease muffin tins with canola oil, I used ~1 tbsp for 5 (this recipe should fill about 5 average sized muffin tins). Pour in the mix leaving a couple milimeters for them to expand in the oven. Bake for about 20-30 minutes, depending on your oven. A fork inserted should come out clean and the tops will have started to brown a little around the edges. Overcooking em a bit doesn't ruin them though, depends how dry you want the eggs!
Calculate your own cals based on any substitutes and the meat you use, mine were as follows: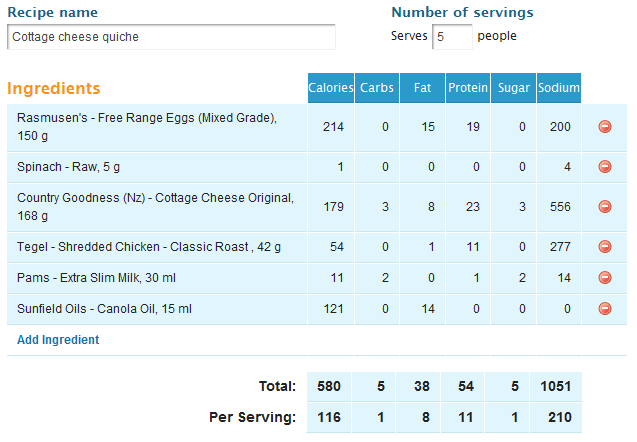 11g of protein too, not bad! I like to eat 2 for lunch, sometimes 3 if I'm peckish
Replies
Categories
1.4M

Health, Wellness and Goals

98.8K

Social Corner

2.8K

MyFitnessPal Information