Weighed and gained when you ate right?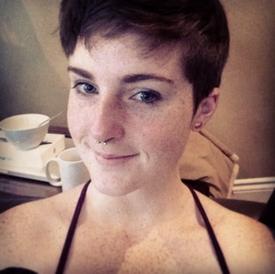 I keep seeing the same misinformation spread when people are confused as to why they gained when they should have lost. First of all, if you logged your calories correctly and MFP has estimated your BMR and TDEE roughly accurately, then if you eat what MFP says it is impossible to gain weight that is energy converted to fat OR muscle. The law of thermodynamics decrees it.

1) It is water weight. Try drinking more water and cutting down your sodium to see less of this in your life.

2) You still have undigested food or backed up poop in your system.

3) You are counting your calories wrong, overestimating how much you exercise, or you are a (very) special case where MFP's equations have estimated your BMR vastly incorrectly.

Something I see a lot suggested to these poor people is that they are putting on muscle mass, which weighs more per unit of volume of fat. While muscle IS denser than fat, you CANNOT put on muscle mass while you are eating a deficit! You cannot magically create fat out of nowhere if you spent all your calories and then some, and the same goes for muscle. Muscle also takes a really long time to build, you would not gain 1-2 lbs of it in a week.

(You can, however, lift weights and do strength training while cutting - your ripped muscle fibres will repair themselves STRONGER but not BIGGER as there is no excess energy in your body to repair bigger. You can still make strength gains and keep yourself fit while on a calorie deficit. Strength training will also prevent muscle atrophy and losing muscle mass when you lose weight - which, while it makes losses on the scale seem like less, is a good thing because your body will lose the same amount of fat but less muscle, keeping you better looking!)

I am aware things are a little bit more complicated than that, but if you met your food goals and gained a pound overnight, it is not fat and it is definitely NOT muscle. :-) rest easy.
Replies
Categories
1.4M

Health, Wellness and Goals

98.8K

Social Corner

2.8K

MyFitnessPal Information