Training for a Marathon!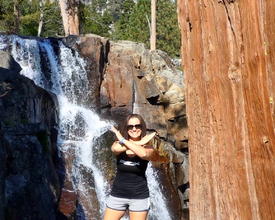 Hi MFP friends! I am currently in training for the California International Marathon taking place in Sacramento Ca. on Dec 4, 2011. This will be my 1st marathon. I am looking for any advice I can get.
The one issue I am most worried about is what to eat while I'm train. I know I need to add more carbs to my diet. Do any of you runners have recipes or suggestions on what types of carbs I should be eating? Currently I'm looking to add more wheat pasta and brown rice to my diet????
Also what are some of the things you would carry with you on your long runs? I have been adding coconut water to my water bottle for electrolyte replacement and potassium. I also carrying power gels (which I have used yet, I'm afraid it will be icky), homemade shakeology/almond butter power balls, and slices of bananas. Does anyone else do this? Any other suggestions?
Thanks for in advance for any suggestions or advice, Kelly
:flowerforyou:
Replies
Categories
1.4M

Health, Wellness and Goals

98.8K

Social Corner

2.8K

MyFitnessPal Information