30lbs lost! (pics)
Okay so this is my first time posting pictures. I started my weight loss in April 2011 (I am incredibly camera shy so it was hard to find any pictures of me) and by Thanksgiving in October (Canadian) I had dropped from 217 to 185lbs. Sadly I have been stuck at 185 since then but 2012 is going to be a new start and I'm going to revamp my efforts to get down to 130lbs!
This last week I have been pretty annoyed with myself for pigging out on Christmas goodies and I decided I must take some pictures to prove to myself that yes my body has actually changed. And I must say I am pretty proud of myself! and a little angry that I wasn't realizing the things I should of, like I am in the 100's! I haven't been in the 100's for at least 5 years!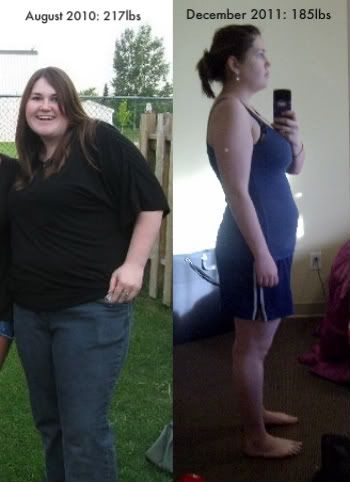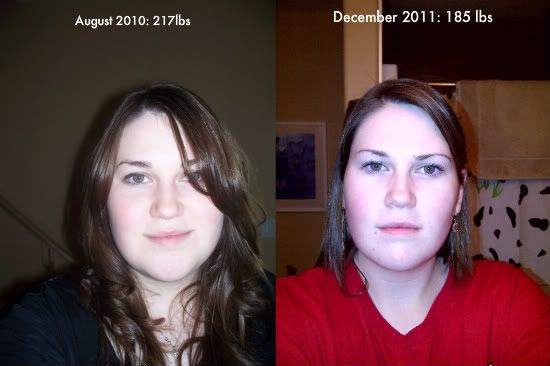 Sorry for the bad quality of some of the pictures, I have to take most pictures on my phone because my camera either a.) never seems to have batteries or b.) grows legs and goes into hiding.
Replies
Categories
1.4M

Health, Wellness and Goals

98.8K

Social Corner

2.8K

MyFitnessPal Information
Do you Love MyFitnessPal? Have you crushed a goal or improved your life through better nutrition using MyFitnessPal?
Share your success and inspire others. Leave us a review on
Apple
Or
Google Play
stores!