Trouble with water retention...questions....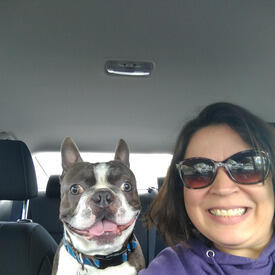 I joined MFP a while back, lost some weight, got a new job with TONS of travel, gained a bunch of weight, got another new job (no travel), and now I am back to lose weight again. I just finished my first week back on MFP.

I have never had a ton of problems with water retention until recently. I have been tracking my sodium and it is under most days. I drink a TON of water (a minimum of 60oz a day, usually more). I only drink water, coffee, and 1 glass of milk a day. I am still have trouble with retaining water. I wake up bloated every morning and stay bloated most of the day. At night I feel less bloated, but I know I am still retaining water. Will it eventually go away? Does my body need to adjust to the increased water intake (I used to drink a lot of diet pop and not a lot of water)? Anyone know of anything that can help?

Thanks in advance for any info you can give me.

Btw, I am 250lbs 5'6"
Replies
Categories
1.4M

Health, Wellness and Goals

98.8K

Social Corner

2.8K

MyFitnessPal Information