Abs exercises make me want to puke...seriously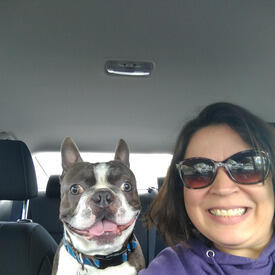 Ok, so, yes I have a lot of weight to lose (about 100lbs) and my weight likes to go straight to my stomach...(boo!). Anyway, I really don't like doing exercises for my Abs because after I am done I feel like I am going to puke. Am I doing something wrong? This used to happen even when I was skinny. So I have 2 questions: 1. Am I doing something wrong? 2. Are there any exercises for Abs that you know of that won't make me feel like I am going to puke?

Thanks in advance.

ETA: I am not trying to spot reduce. I do a whole body workout at the gym. Abs happen to be part of the whole body..LOL. I can do all the other exercises and feel ok, but Abs make me feel like I want to puke. Also Thanks to everyone who has responded so far! I mentioned the weight in my stomach because it is big and fat and in the way. So I was thinkng maybe because I have a big stomach it might affect (effect??) how I feel afterwards. IDk. I know nothing.
Replies
Categories
1.4M

Health, Wellness and Goals

98.8K

Social Corner

2.8K

MyFitnessPal Information