Calories in a 16" deep pan four cheese pizza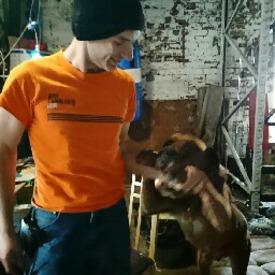 Anyone care to take a guestimate?
I had initially agreed to the 'eat an entire family pizza' challenge on the presumption it was a thin and crispy base - approximate calories maybe 3500. Not unreasonable for me to burn 5000+ calories over a day (my thought was to cycle to the climbing wall an hour and a half away, climb for a few hours and cycle back.
But it seems likely the deep pan would really bump up the calories a fair bit.
Any ideas for a vague approximation. Local fast food place, so no nutrition information.
And yes, it's a silly thing to do. Yes, it's full of evil darth-vader-dark-side-calories all at once.
Yes, I do like Man Vs Food etc, but yes, I have always liked BIG food before it existed - thus being here in the first place
.
(For the record, I'd have extra toppings too - but apparently the challenge being set is the four cheese, as set by two veggies lacking in imagination when choosing pizzas!)
Replies
Categories
1.4M

Health, Wellness and Goals

98.7K

Social Corner

2.6K

MyFitnessPal Information